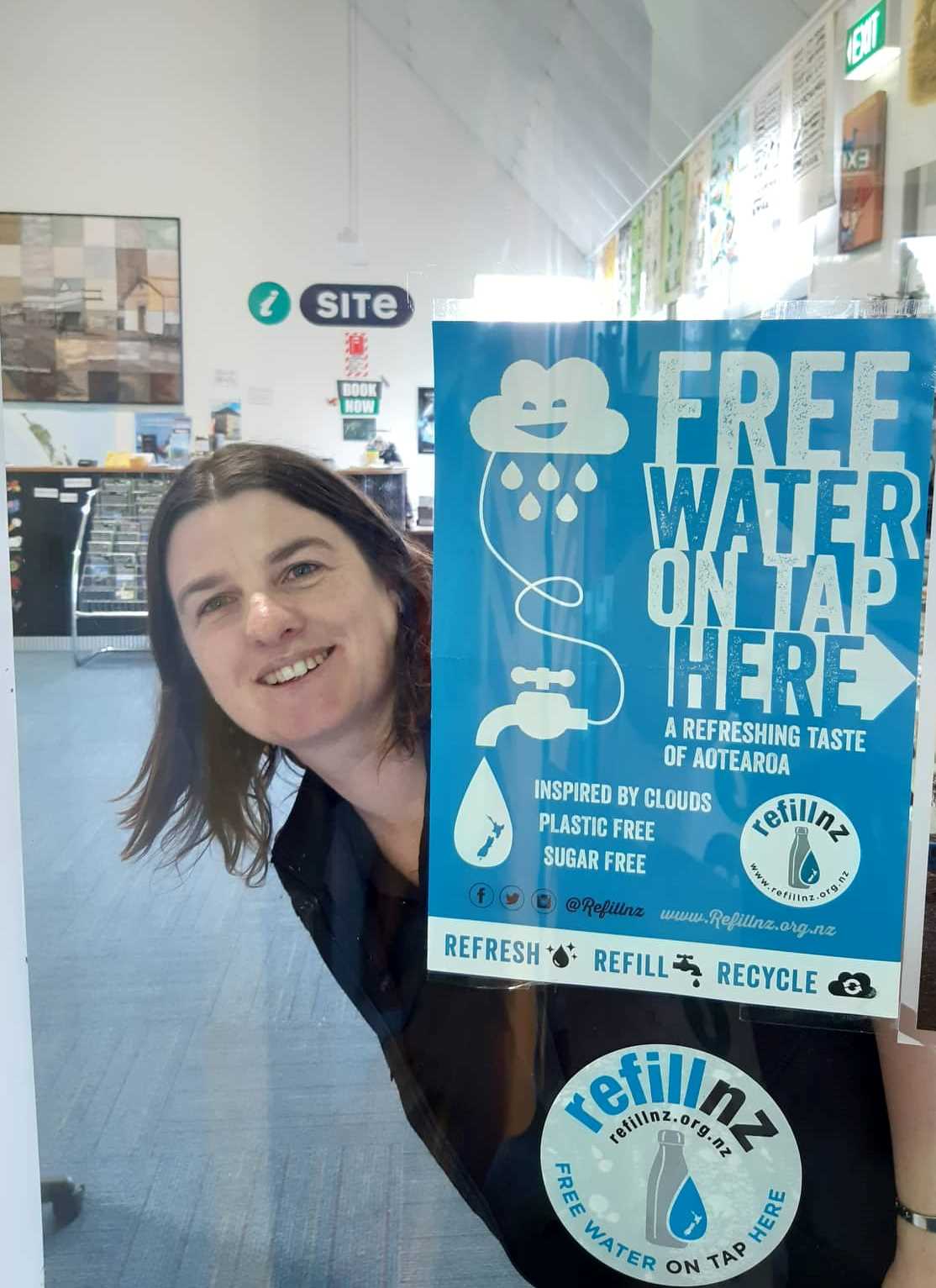 If you are  a business, council, health board, i site or any one else keen to promote Wai on Tap as the Drink of choice in Aotearoa – to reduce plastic pollution and help keep us all healthier we have a variety of resources to help you. Contact – for more info'.
Two different posters and stickers to put up in your reception, window, above sinks in hostels/ holiday parks, or on fountains in your venue, parks, etc.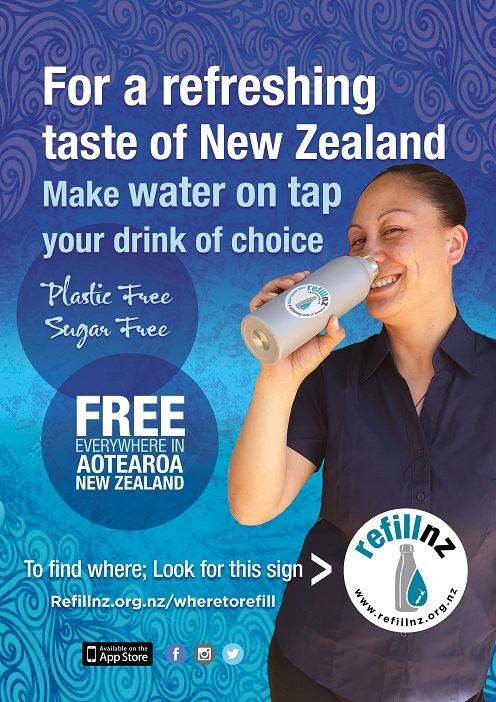 Fliers to print out and put in guest room folders, or give away to encourage people to drink our awesome tap water and info' on where they can refill on the go.
Water bottles to sell – and spread the word these can be co branded.


Ideas on how to reduce plastic in your business – for those in hospitality / accommodation.
Plastic Game Changer Book from the UK –  how to reduce plastic in your organisation.
Brand guidelines for those wishing to promote RefillNZ and the #refillution on social media, web site etc