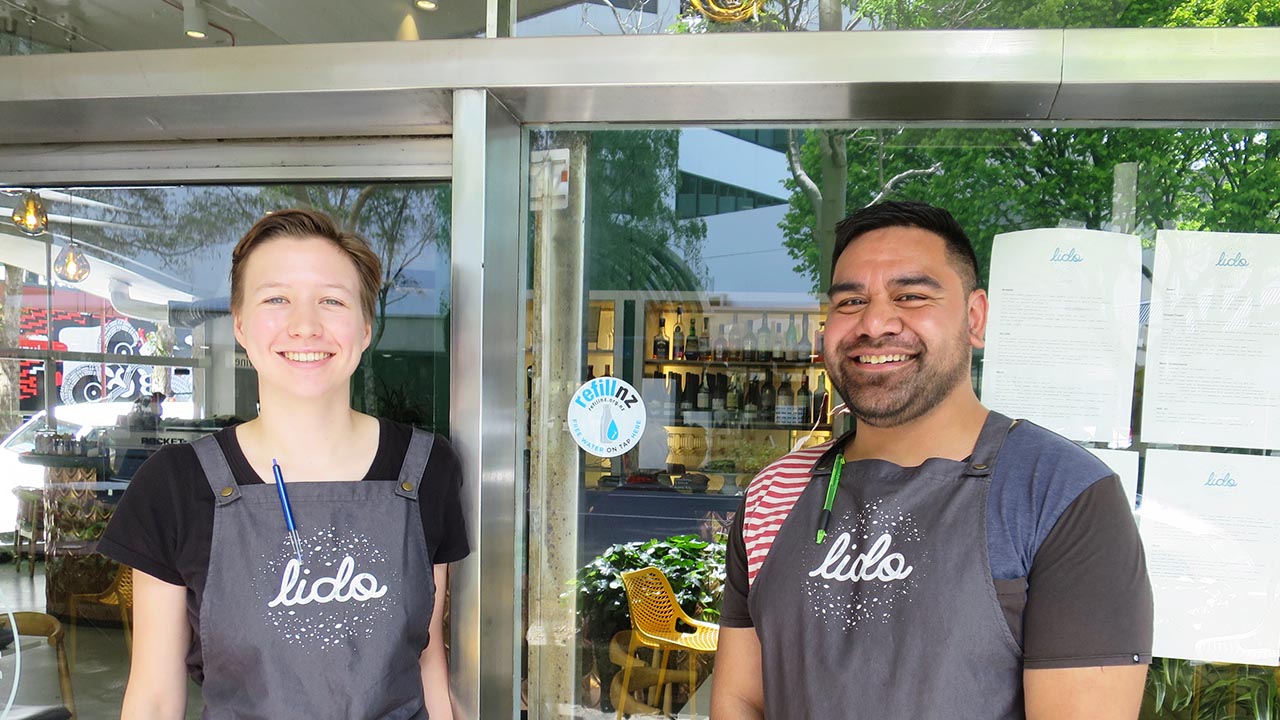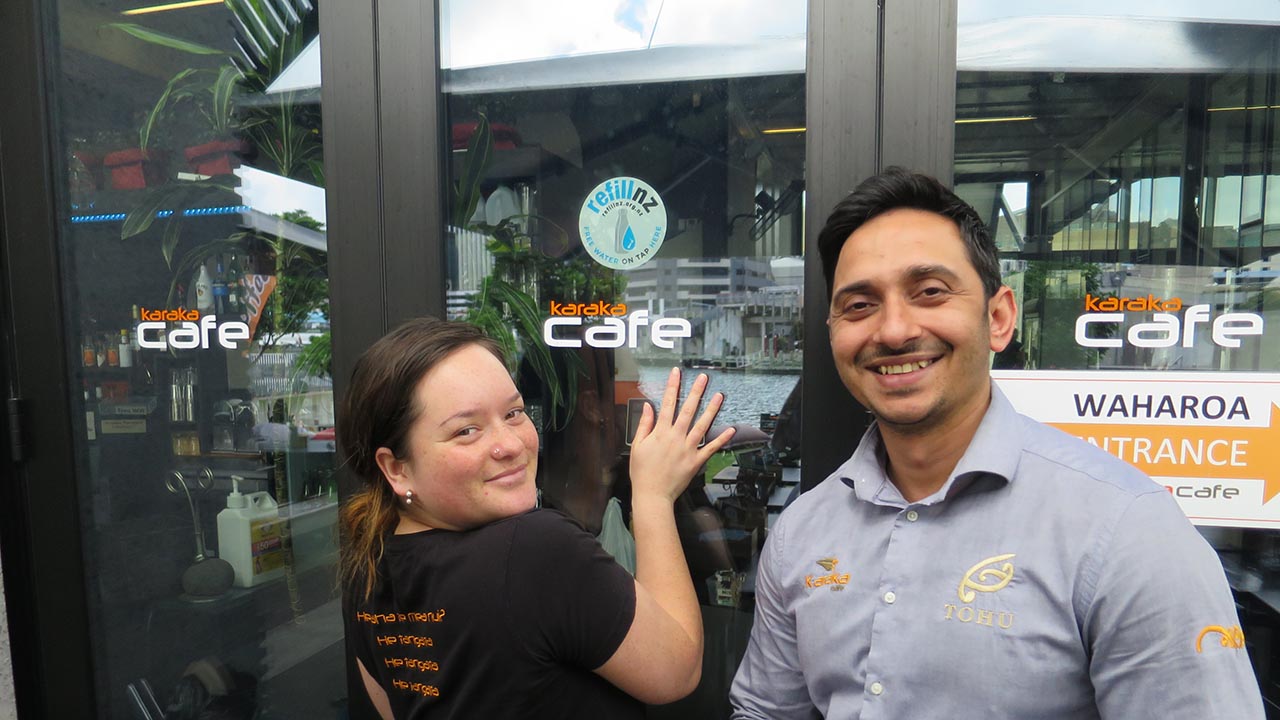 Sign up to receive our monthly e news
By clicking 'send' you agree to have your data transferred to us, for our
privacy policy
.
Find FREE Water on The Go
In New Zealand an estimated 828 million single-use plastic bottles are thrown away per year, (that's about 168 each) = 165 Olympic swimming pools. Contributing to the plastic pollution in our oceans and getting into the fish we eat.
RefillNZ aims to make refilling with tap water the new norm – by making free water more freely available.
Participating businesses have a RefillNZ sticker in their window – to show that they are a Refill station and you're welcome to come on in and fill up your bottle – for free!
Our Mission
Prevent single use plastic pollution from water bottles at source.
Make carrying a reusable water bottle 'the new normal'.
Help people easily find local Refill stations to refill with refreshing tap water for FREE.
Sign up local business, council facilities throughout Aotearoa as Refill Stations.
Empower people to ask for free tap water.
Give 'everyday activists' a simple way to create change in their communities by setting up a Refill scheme.
Raise awareness of solutions to the plastic problem and reduce plastic pollution in the oceans.
Convert traveller behaviour from buying plastic bottles to refilling their bottles.