Personalised bottles or branded bottles for your business 
Branded bottles – good for biz', good for the enviro'.
Cobranded reusable water bottles to sell or give to clients are a good way to advertise your business, and reduce single use plastic pollution.  Inc' a donation to RefillNZ  – helping to grow the #refillution.
Stainless steel or plastic in a wide variety of styles, colours and types.  (All prices inc Free delivery ). 
More detail get in touch.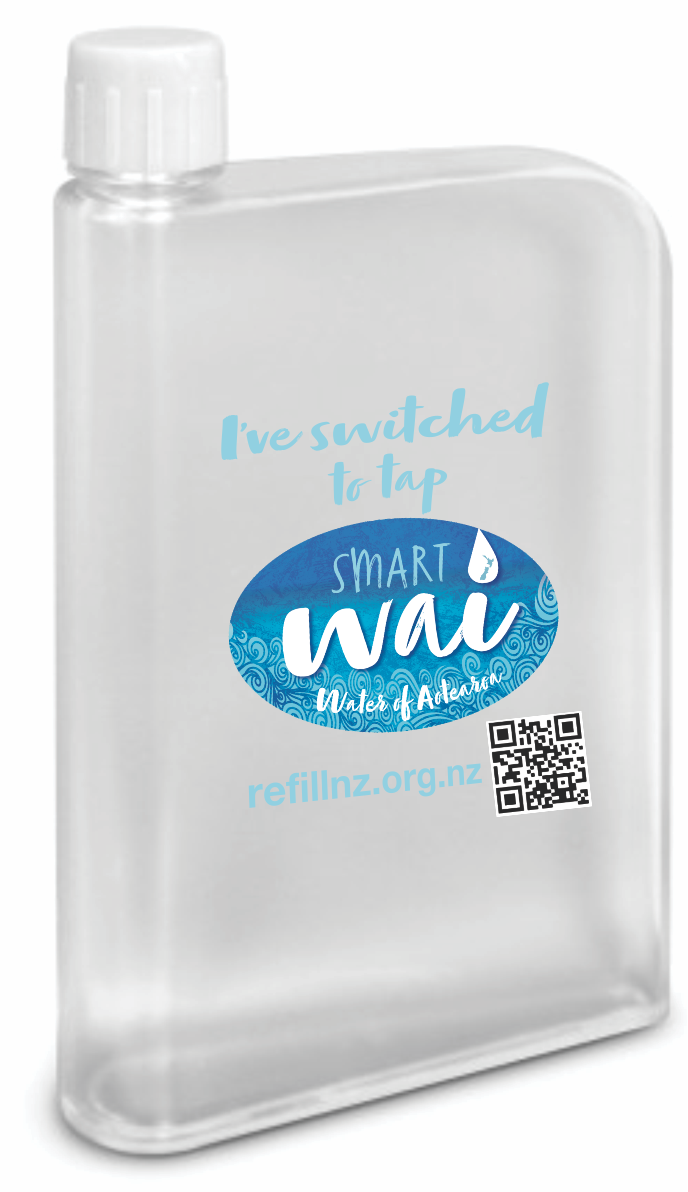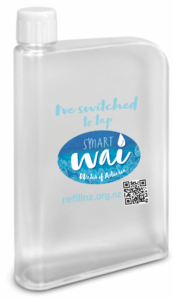 400ml  – Smart Wai, light-weight, reusable bottles that fit neatly into a lap top or hand bag – the perfect gift'
50 bottles from $9.80+gst (depending on number of colours)
750ml stainless steel drink bottles  – variety of shapes, colours, screw top or sipper cap. 

Nomad Stainless– one colour
50 bottles @9.68
100 @8.92
Re useable durable Plastic  – BPA free – 500ml, leak resistant sipper tops.
Pricing (wholesale):
100 bottles – @4.68


300 bottles – @4.12
 Prices x GST and there is a slight increase in cost for 2+ colours.  For more details   –get in touch. jill at refillnz.org.nz 
Buy your own personalised RefillNZ bottle
Helping to reduce single use plastic pollution and helping you to keep tabs on your bottle!!! 3 styles, lots of colours and $4 gets donated to help grow the #refillution and more places to refill.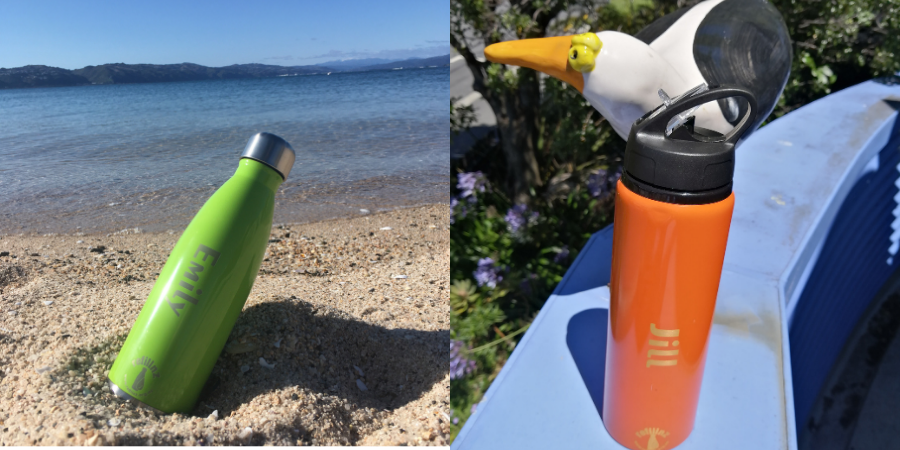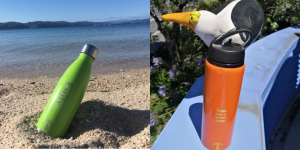 Personalised – Mirage Vacuum Bottle $25.50, Oasis Bottle $23.50, Velcra Vacuum Bottle $28. To order send a quick message and we'll get back in touch.
Please share and help reduce plastic in the environment.