Personalised bottles or branded bottles for your business 
Buy your own personalised RefillNZ bottle
Helping to reduce single use plastic pollution and helping you to keep tabs on your bottle!!!    3 styles, lots of colours and $4 gets donated to help grow the #refillution and more places to refill.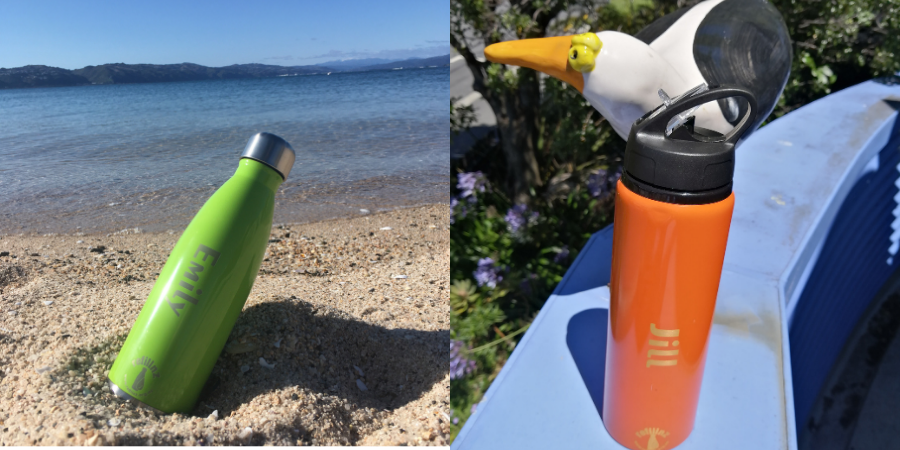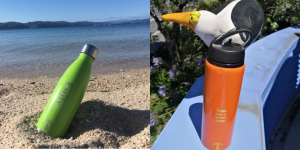 Personalised – Mirage Vacuum Bottle $25.50, Oasis Bottle $23.50, Velcra Vacuum Bottle $28.  To order send a quick message and we'll get back in touch.
Please share and help reduce plastic in the environment.
Branded bottles – good for biz', good for the enviro'.
Cobranded reusable water bottles to sell or give to clients are a good way to advertise your business, and reduce single use plastic pollution.  Inc' a donation to RefillNZ  – helping to grow the #refillution.
Stainless steel or plastic in a wide variety of styles, colours and types.  (All prices inc one colour print with Free delivery ). 
More detail get in touch.
750ml stainless steel drink bottles  – variety of shapes, colours, screw top or sipper cap. 

Nomad Stainless– one colour
50 bottles @9.68
100 @8.92
Re useable durable Plastic  – BPA free – 500ml, leak resistant sipper tops.
Pricing (wholesale):
100 bottles – @4.68


300 bottles – @4.12
 Prices x GST and there is a slight increase in cost for 2+ colours.  For more details   –get in touch. jill at refillnz.org.nz