This July take the B3C pledge to remember your Bottle, Container, Cutlery, Cup and refill!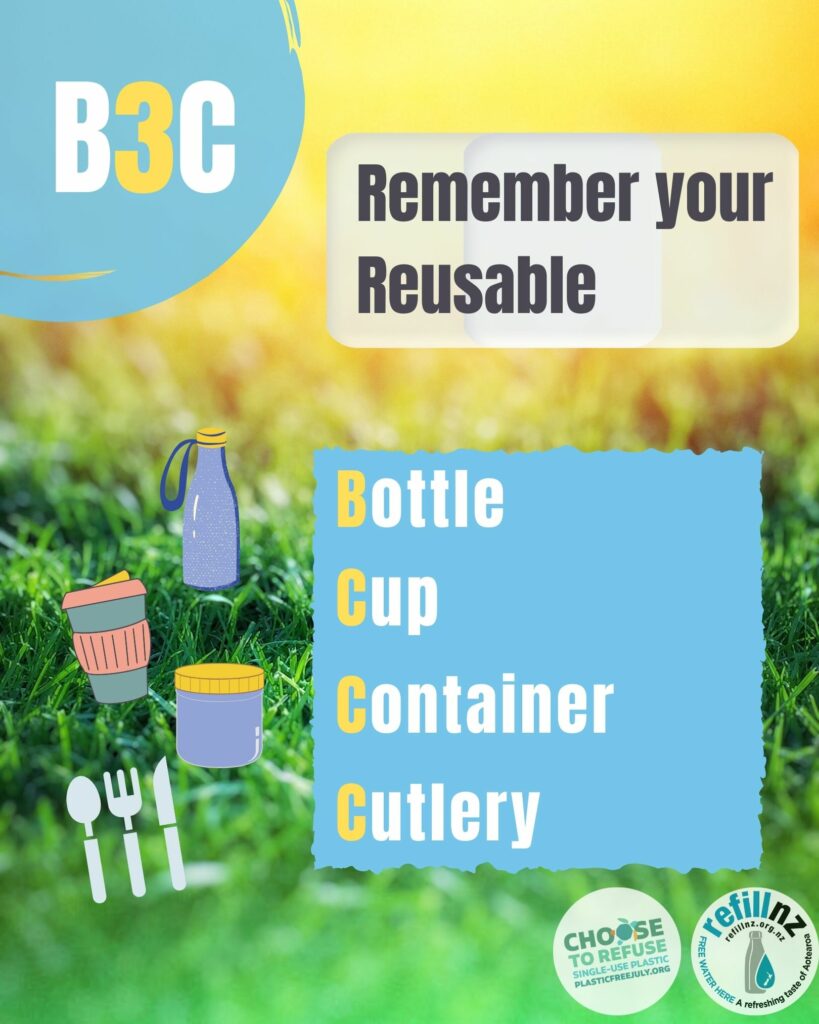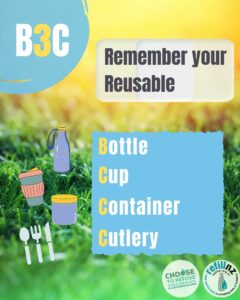 An easy way make a to positive difference to our environment is by challenging yourself to reduce plastic us during Plastic Free July. www.plasticfreejuly.org/aotearoa
MAKING CHANGE
Whilst we need some major changes by governments, manufacturers, banks and investment companies (including those responsible for Kiwisaver) as businesses and individuals we can play our part.         "An individual action, multiplied by millions, creates global change"                                                                                        -Jack Johnson
WHAT YOU CAN DO
Remember your Reusable – B3C – Bottle, Container, Cutlery, Cup.
WHY?
The latest research (Minderoo Foundation – Plastic Waste Makers) on the impact of single use plastics on both carbon emissions and ocean pollution is pretty devastating.
Today, single-use plastics account for over a third of plastics produced every year, and are the most likely to end up in our ocean.
By 2025, there will be one tonne of plastic for every three tonne of fish.
At current rates, plastic production will account for 5-10% of the world's greenhouse gas emissions by 2050.
7 SIMPLE TIPS FOR BUSINESSES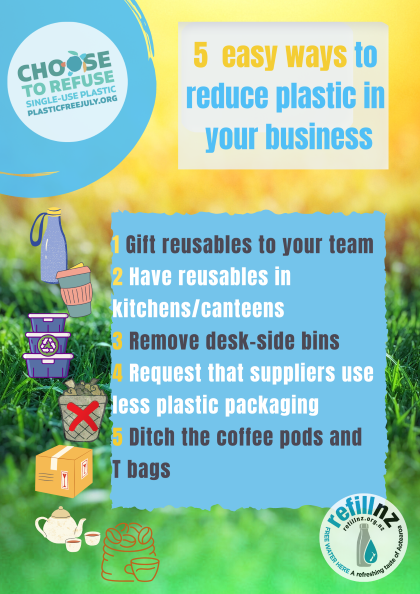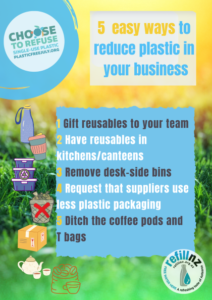 1. Empowering and Encouraging staff – consider providing each team member with one or more of the following reusables: water bottle, cup, takeaway container. These don't have to be expensive as long as they are highly reusable. It's single use plastic we are aiming to get rid of.
2. Put on a company 'Plastic-Free Week' – For one week, no new or single use plastics are consumed or disposed of at work.
3. Set up a takeaway lunch kit in the kitchen – with reusable plastic containers, cutlery, a bottle of soy sauce, etc.
4. Replace tea bags (which often contain plastic) with tea leaves and replace coffee pods (most can't be recycled) with beans and an expresso machine or plungers.
5. Desk bins – Remove bins from beside desks and have recycling/rubbish bins in the kitchen area.
6. Procurement – Cut costs and plastic by purchasing fewer disposable items.
Talk to your operations and procurement staff to determine which orders you could modify or do away with completely.
7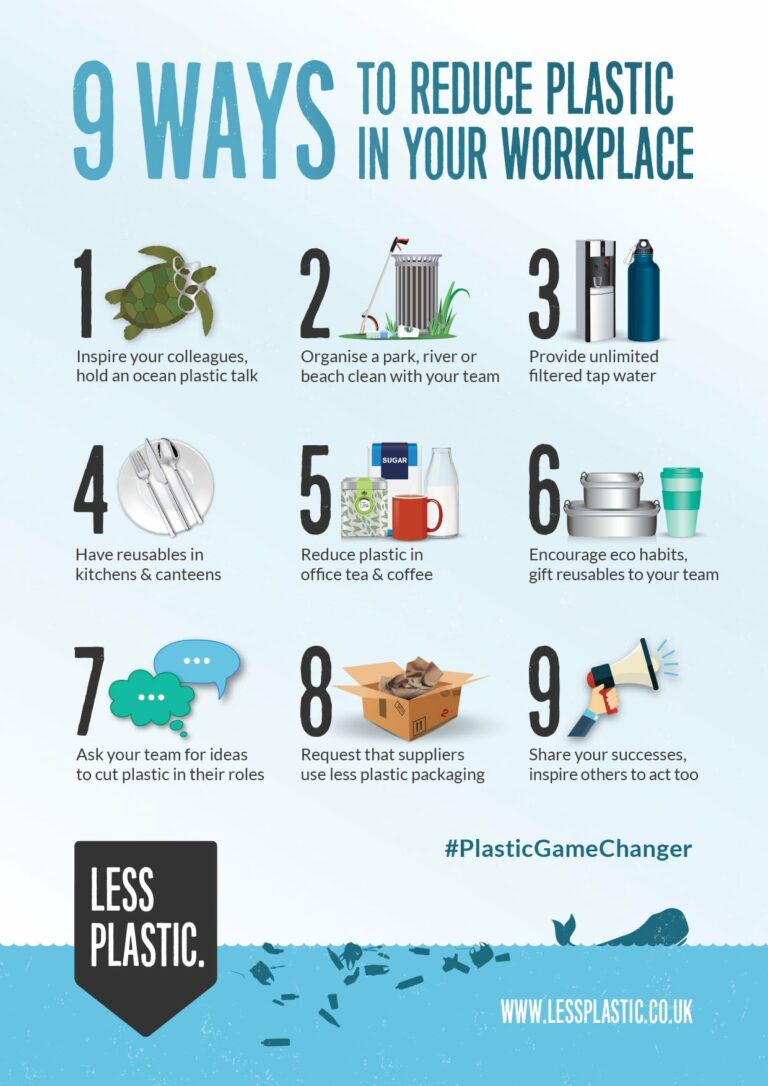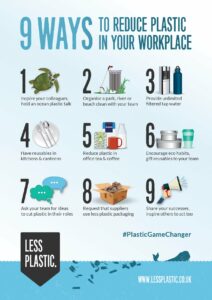 . Less plastic in your packaging – ask manufacturers to use less plastic in their packaging.
Other resources and information:
https://www.plasticfreejuly.org/take-the-challenge/
https://www.lessplastic.org.uk/
https://www.facebook.com/PlasticFreeJulyAotearoa
https://www.lessplastic.org.uk/9-steps-online-retailers-use-less-plastic-packaging
https://www.innovationvisual.com/insights/15-ways-to-reduce-plastic-waste-in-your-office
https://www.lessplastic.org.uk/9-ways-to-reduce-plastic-in-your-workplace/